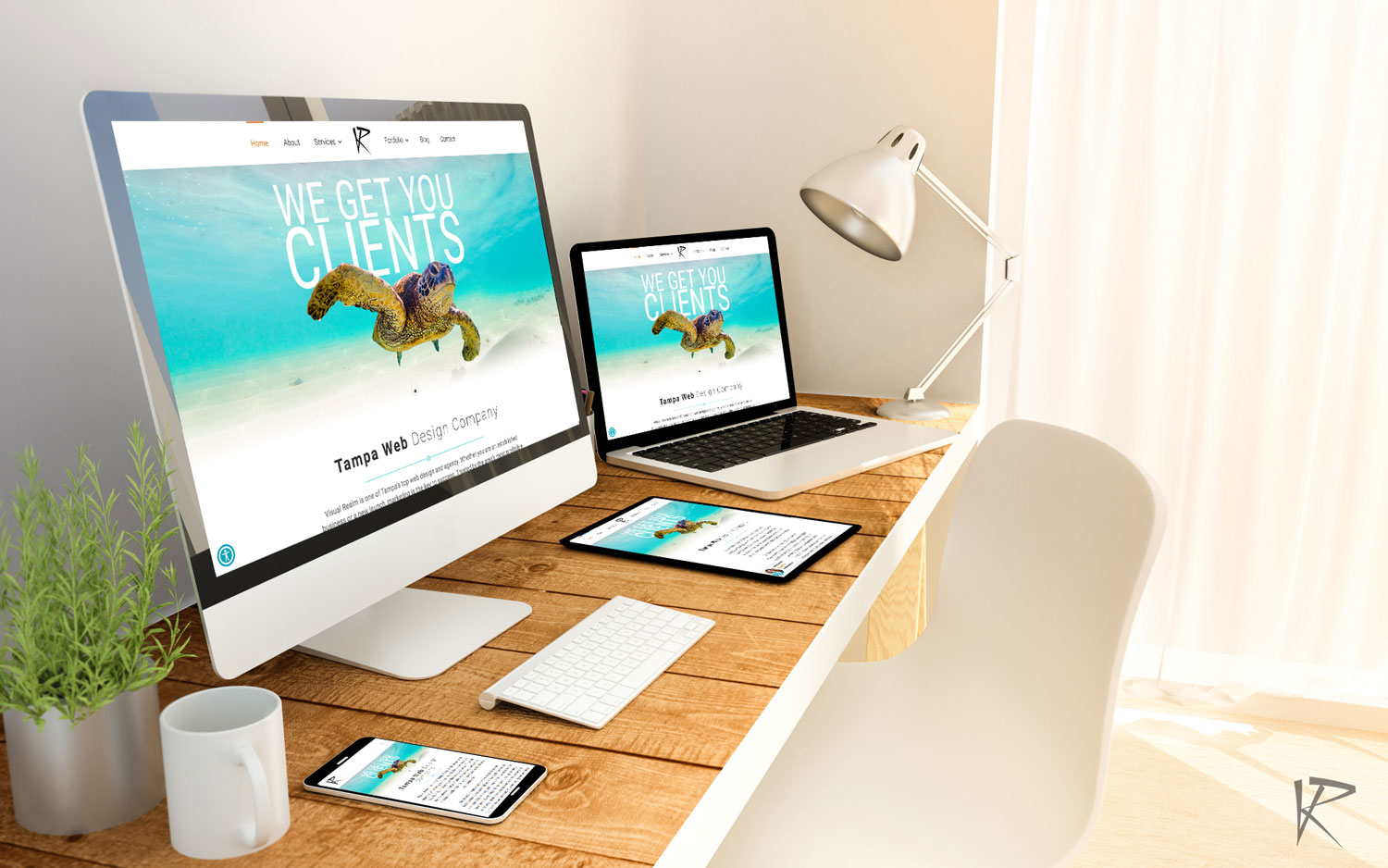 59% of consumers will choose to buy from a company over one of their competitors based on good design. Meanwhile, 45% say they'll pay more for a product or service based on the design. At the end of the day, looks do matter.
With this in mind, more companies are updating their website design for the new year.
Your website is your company's digital storefront; a place consumers can learn all about your brand. Neglecting your website could cause you to fall behind and lose your relevance.
With these 2020 trends in web design, you can stand out from the crowd. By making a lasting impression on visitors, you can increase brand recognition and gain a competitive advantage in your industry.
Ready to give your business a boost? Keep reading to discover the top web design trends of the new year!
1. Gradients Replace Flat Colors
Many companies are taking a minimalist approach when utilizing modern web design trends. Minimalistic design reduces unnecessary visuals to focus on key content. Otherwise, web pages can start to look cluttered, which can overwhelm visitors.
One way to keep your website clean but still eye-catching is to add gradients.
Gradients are replacing flat colors to add depth to web pages. You can use your brand colors in a fun background or add color filters over your images.
Newer gradient styles feature one clear light source. Try using one or two colors from your brand and add a gradient to a call-to-action button to help it stand out.
2. Big, Bold Lettering
Go big or go home, right? While hero headlines aren't a new trend, how they're using within web design is changing. For example, more sites are using large bold fonts to add visual weight to the text.
These headlines grab the reader's attention before any other element.
At the same time, matching these headlines with white space can give your designs a modern look.
Heavy fonts can help you create visual hierarchy and contrast. Both can improve readability to encourage readers to stay on the page.
3. Going Abstract
Relying on boring stock photos can cause you to lose trust with customers. Instead, custom illustrations can help your web pages stand out.
One of the top 2020 trends in web design is abstract illustration styles.
Make sure your website visitors can still interpret your images and what you're trying to say.
Otherwise, going too abstract can impact the user experience.
4. Conveying Emotion
Many web design trends allow you to communicate certain emotions with your audience. By conveying emotion in your designs, you can better connect with customers and draw them in. As a result, you're able to improve your web design for usability and to make an impact.
For example, try adding a hint of humor or excitement to your design.
You can also create micro-interactions by using fun, animated effects based on mouse or text movement.
5. Getting Geometric
Like gradients, geometric shapes can help you add depth to a page. These shapes are also effective as visual dividers between page sections. One of the top 2020 trends is to use these shapes to convey emotion.
For example, softer shapes can add a futuristic element to your pages. Sharp lines, on the other hand, look brutalist.
Try matching these web design trends with bold fonts and a gradient.
6. Videos Take the Lead
Only 20% of people read text on a web page. Meanwhile, 80% will watch a video. If you want to draw people in, try adding a hero video to the top of your page.
For years, web designers used a static header image to communicate a web page's topic. As internet connections speed up, it's easier to use videos to keep site visitors engaged. A video can create a movie-like experience that draws people in.
7. Visualizing Data
For some people, it's easier to process information through imagery than text. With this in mind, there are new web design trends that focus on providing new ways to help people visualize data.
Data visualization allows you to tell engaging stories while providing valuable information.
Instead of hard facts and figures, you can use data visualization to keep people energized and engaged.
8. 3D Design
We usually only see 3D objects in entertainment sources, such as video games. Today, more companies are adding 3D elements to their websites to add realism within the design.
9. Motion & Animation
Little elements that move around and animate can capture the user's attention. Scroll-generated websites track where visitors are on the page. Then, contextually-relevant information will appear as they continue to scroll.
This allows you to use animation and motion to enhance the user experience.
10. Dark Mode
You've probably used dark mode on one of your favorite phone apps. This design trend is impacting current web design trends, too.
Dark mode allows visitors to use a low-light user interface. By adding dark themes to your website, you can reduce eye strain for your visitors. This feature also allows users to conserve their battery power by reducing light pixels.
More people are relying on their smartphones for information. As a result, consumers often visit company websites from their mobile devices. As you use these 2020 trends in web design, it's important to consider (and sometimes prioritize) your mobile visitors.
11. Punching Up Personalization
Adding personalization throughout these web design trends can fine-tune the user experience and ensure your brand stands out.
As machine learning and artificial intelligence expand, companies can find more ways to make the online user experience more personal.
12. Adding Innovations
More companies are relying on chatbots, assistants, and voice user interfaces to improve the user experience. As a result, they're also discovering new ways to incorporate these elements within the page design.
Finding creative ways to add a chatbot so it appears natural within the design can help you avoid appearing intrusive. Instead, you can ensure each element of your site works together to improve the user experience.
2020 Trends in Web Design: The Top Tips for a Modern-Looking Website
With these 2020 trends in web design, you can ensure your site stands out from the rest. Keep your website (and company) looking modern with these 12 tips.
Need help updating your site? Contact us today to get started!