Since 2005, Visual Realm has been the front runner in Tampa web design with our beautifully branded, user-friendly, unique web sites. We build purposeful websites that engage users and sell products. We understand the importance of branding, ease of navigation, proper use of click throughs, on page marketing and search engine optimization.
Web Design That Converts
The web is the fastest growing form of all media. From the Internet's limitless knowledge to its vast mobility, customers are now looking toward the web to find almost everything. Over 90% of consumers visit a company's web site before making their purchase. Having an attractive, user friendly site is paramount to a great first impression and the key every company's success.
Responsive Web Design
A responsive website is one of the most important marketing tools of recent years. With an estimated 53% of browsers reaching for their phones to do online research it is essential for your website to be mobile friendly.
The use of smart phones and devices is not going away anytime soon. In fact, it's growing in popularity year over year. Being a front-runner in the mobile world in preparation for the shift we are witnessing is the best way to ensure success for years to come.
Web Design Above Others
Visual Realm incorporates the newest, most innovative technology with years of Web Design expertise to hand-craft every site. We believe in the importance of a creative research and development team who understands your company's brand. The custom design and development of every project we create gives our clients the most cutting-edge, cohesive, tailored web sites on the Internet. Contracting web design from Visual Realm means every aspect of your site is created specifically for you.
Knowledge

Marketing Expertise

Research & Development
Customer Service

Responsiveness

Client Retention

Understanding of SEO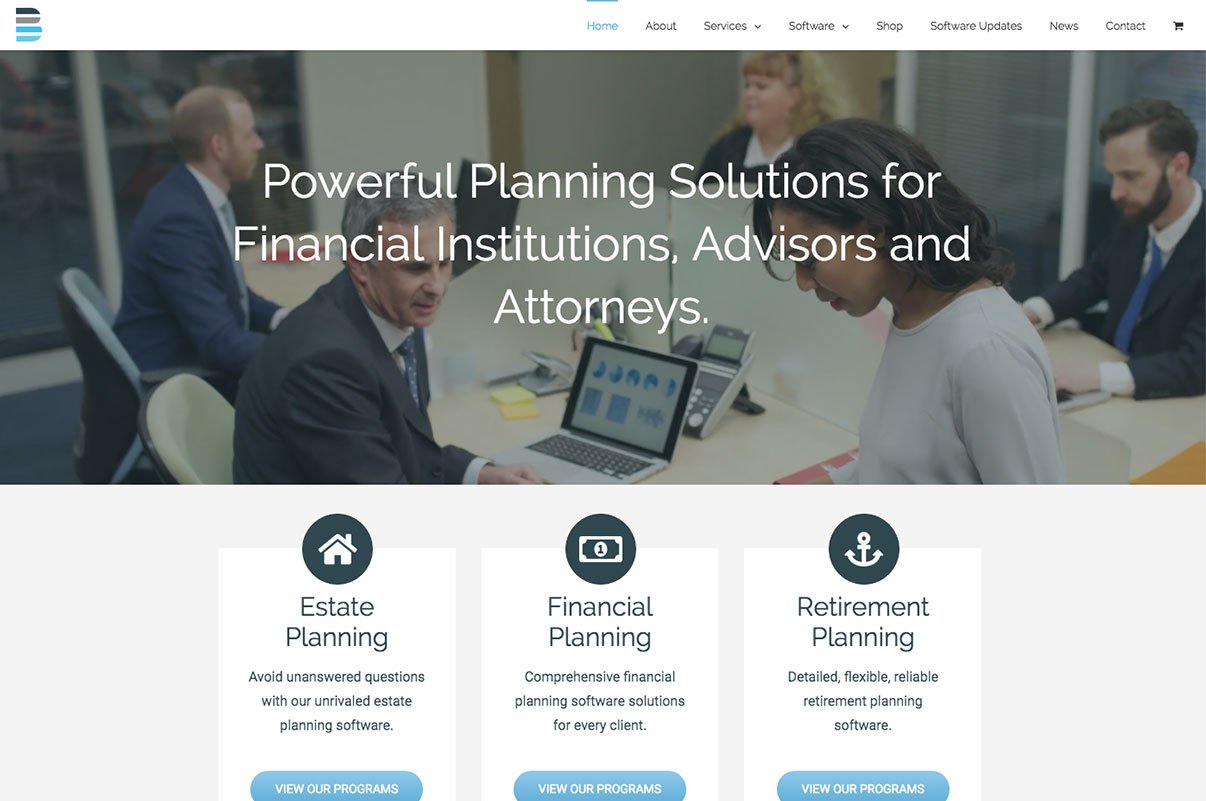 Content Writing
If there is ever a delay on the time frame of the initial a web site launch, it's almost always because of the content. Clients are too busy running their business, unsure of what to write, feel unconfident in their writing skills, or want it written to rank on Google specifically and do not know how.
We understand the stress the comes with providing content. We offer SEO driven, click through researched, on page marketing content for every industry. Meticulously worded, user intent guided content is one of the most effective ways to sell your services.Visual Realm's content writing services accompanies over 90% of the new sites we build making it one of our most desired add-ons. Your web site is only as good as its content, hire the professionals and see what a difference it can make.
What Web Design Software Do We Use?
Visual Realm started way back when websites were built in Flash. We learned custom code and that knowledge is what separates us from other WordPress developers today. We switched to WordPress for a number of reasons, but originally it was to give our clients a content management system that they could easily update on their own. As WordPress grew up, we started using it exclusively for these (and many other) reasons.
1. Size. WordPress is the largest platform of its kind on the internet. Over 1/3 of all websites online are WP and counting as 50,000 new WordPress websites are being launched each day.
2. Security. With millions of contributors to the open-sourced WordPress platform, it thrives on updates and patches to consistently tighten and enhance security. Therefore the software always has the most up-to-date security, unlike custom web sites that are outdated the minute they push live. These sites are often left vulnerable due to the speed at which technology is advancing on the internet.
3. Customizable. Coming from a custom code background, this is a big one for the team at Visual Realm. We believe websites should effectively reflect a company's brand, make a statement and be customized to each customer's individual wants and needs. With ways to add just about anything under the sun, from media galleries to eCommerce stores or social media connectivity to intense client portals, WordPress is a great platform for every type of business.
4. Great for SEO. WordPress isn't a bulky, overly coded platform. It is built with SEO in mind and this is a big reason we can stand behind it. From the inception of Visual Realm, SEO has been a cornerstone of our business. Search Engine Optimization is a complex algorithm developed by Google to rank web pages for specific keywords. WordPress is SEO friendly, unlike other website builders out there, meaning it will not hinder your chance of ranking because of the way it was built.
Web Site Hosting
We offer hosting packages to our clients upon completion. We host on the fastest, most reliable servers. Our hosting service enables you to have an extra level of security and care for your website. With monthly updating and service required for even the most simple websites, our clients love the benefit of having Visual Realm taking care of it all. We also understand clients who want their web site on their own hosting server. We will happily push it live wherever the client requests.
When a company hosts with us they receive:
SSL certificate to securely encrypt their website
Monthly security screening
Backups of their site content and design
WordPress managed hosting
Updates for WordPress platform as they are released
Updates for plugins to keep site from being hacked
Immediate fixes from broken plug-ins or WordPress updates